---
December 1st 2019 is the annual Toys-for-Tots Sporting Clay Shoot !!!  Merry Christmas everyone 
Latest Club News
Here's the latest news regarding our gun club. You can also stay tuned for future news and updates here or by going to our news page.
August 10, 2022
Attention Members
We are looking for current club members who would be interested in serving on the TRPC gun club board.  We have an election coming up in the fall and we are about to start our search for candidates who would like to serve as either a rifle, pistol or shotgun director starting in 2023 for a three-year term.  If you would like to be a part of the team that manages your club or you have questions please give me, Alan Wilson a call at
469-236-7242
.
November 29, 2021
Rifle Range Maintenance
We have completed a berm repair project on The TRPC 100- and 200-yard ranges. The side berm between the two ranges was in need of raising and the 100-yard backstop needed to be reconditioned as well.
A crew of member volunteers came in on Monday the 22nd and cut and removed trees. They then proceeded to remove dirt that had eroded from the bottom of the 100-yard backstop and left-over dirt from the pistol ranges parking area and used it to raise and lengthen the side berm between the two rifle ranges. On Tuesday the 23rd our volunteers returned and rebuilt the target frame holders for the 100-yard range and by the end of the day the range was again open for your use along with increased parking for the pistol ranges.
If you get a chance, please be sure to thank the following volunteers. Equipment operators: Mark Franecki, Mark Turner, Gene Pohlman; Tree removal experts: Ron Chambers, John Ilzhoefer, David Blakemore, John Jebavy. Most of these people performed multiple jobs and the work would have never been completed without them and I would like to personally thank them all.
Alan M. Wilson, Rifle Director
September 29, 2021
TRPC Rifle Competitor At National Matches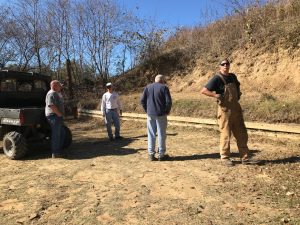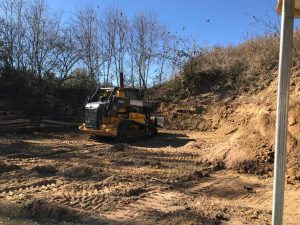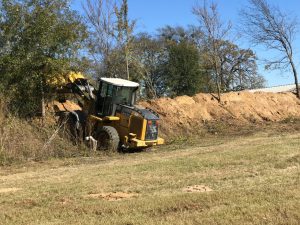 At the 2021 National Rifle Matches this year, Texas sent a strong team including TRPC member John Ilzihoefer. In The National Trophy Rifle Team Match, competing against both military and civilian teams, Texas was third overall, repeating as the Soldier Of Marathon civilian team winner with team Captain- John Ilzihoefer.
Next up was the National Infantry Trophy Team Match, again, with Texas third overall and claiming The Leather Neck civilian team trophy with John Ilzihoefer competing. Due John coaching the winning civilian National Trophy Team he was also named Team Captain to The 2021 Elihu Root Team made up of the high civilian competitors for the matches. Providing assistance during these team matches was our own rifle director, Mark Turner.